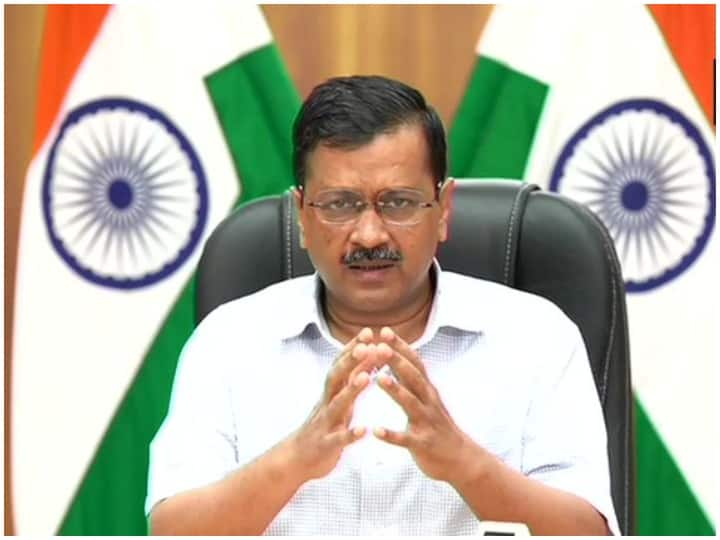 New Delhi: Delhi Chief Minister Arvind Kejriwal has reacted to a comment made by Punjab Chief Minister Charanjit Channi.
During an exclusive interview to ABP Sanjha, Channi was asked about Arvind Kejriwal's comment that Congress had made a "mockery of Punjab". Channi had responded with a question, asking if Kejriwal did not have "suit-boot".
"Do you have Rs 5,000? Everyone has it. Give it to him (Mr Kejriwal) too… at least he can get nice clothes… can't he get suit-boot? His salary is Rs 2,50,000, can't he get nice clothes?" Channi said.
Delhi CM Kejriwal has responded to the comment by pointing out the Congress Party's track record ahead of assembly elections in Punjab.
"Channi sahib, you don't like my clothes. No problem…leave the clothes. When will you fulfill these promises?" Kejriwal tweeted in Hindi.
"When will you give employment to every unemployed; When will you waive the loans of farmers; Why not send those guilty of sacrilege (a reference to the 2015 desecration case) to jail; When will action be taken against tainted ministers, MLAs and officers?"
चन्नी साहिब, आपको मेरे कपड़े पसंद नहीं। कोई बात नहीं। जनता को पसंद हैं

कपड़े छोड़ो। ये वादे कब पूरे करोगे?

1. हर बेरोज़गार को रोज़गार कब दोगे

2. किसानों के क़र्ज़े कब माफ़ करोगे

3. बेअदबी के दोषियों को जेल क्यों नहीं भेजते

4. दागी मंत्रियों, MLA और अफ़सरों पर ऐक्शन कब लोगे https://t.co/EKw2rd8qdB


— Arvind Kejriwal (@ArvindKejriwal) October 6, 2021
Kejriwal's Aam Aadmi Party (AAP) is currently the main opposition party in Punjab and is trying its best to wrest power from the Congress in the upcoming assembly elections. The party, which contested in Punjab for the first time in the 2017 Assembly elections, had won 20 out of 117 seats, while the Congress won 77 seats. Last month, Kejriwal had gone to Punjab on a two-day tour.
"People don't know where to go. Punjab Chief Minister should fulfill promises made by Captain Amarinder Singh and act against tainted ministers, MLAs, and officers. Mastermind behind the 2015 sacrilege incidents should be booked," Kejriwal had told reporters last month during his visit to Chandigarh.
The latest ABP-CVoter survey found that AAP could win around 55 seats in Punjab, falling marginally short of a majority.