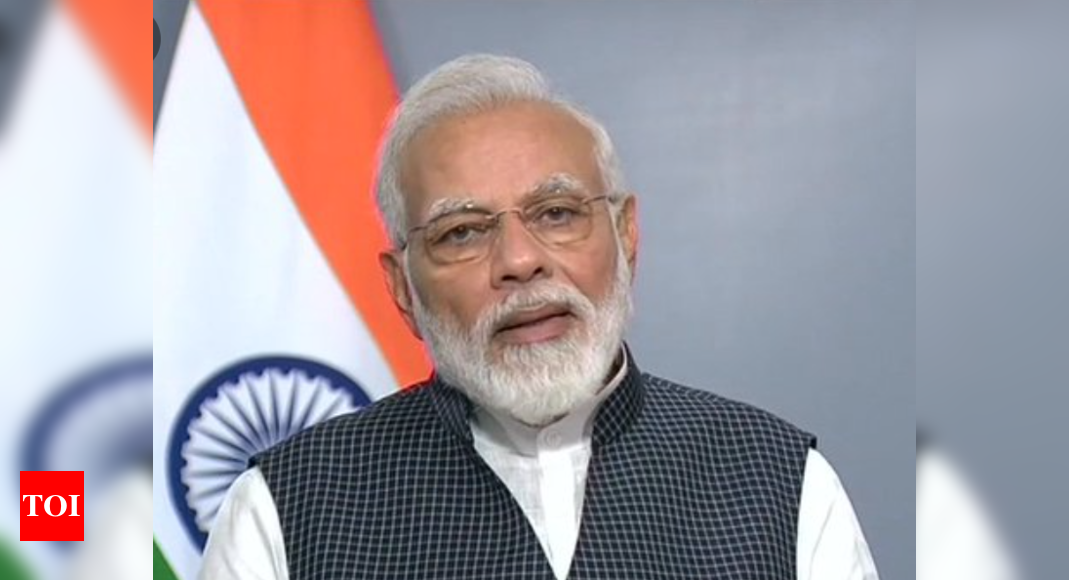 PATNA: A 30-year-old man was arrested by police in Bihar's Khagaria district on Tuesday after he refused to return Rs 5.5 lakh on the plea that the money had been credited to his bank account by none other than PM Narendra Modi himself.
The money was credited to the account of one Ranjeet Das in the Dakshin Bihar Gramin Bank erroneously in March last year. When the bank authorities realised the error, they contacted Das and asked him to immediately return the money.
Das, a resident of Bakhtiyar village under Mansi police station area in Khagaria district, however, refused to return the money despite several notices. He told the officials of the bank that he had already spent the money.
"I was very happy when I received a message on my mobile phone that Rs 5.5 lakh has been credited to my account. It was a big amount for someone like me. I thought the money had been sent by PM Narendra Modi," he reportedly told the investigating officials.
He said that PM Modi had promised to send Rs 15 lakh each in the bank accounts of the poor. "I thought the amount credited to my account was the first installment of the total Rs 15 lakh promised by PM Modi during an election campaign in Bihar earlier," Das, a tutor by profession, said.
On August 17 this year, the manager of the Mansi branch of Dakshin Bihar Gramin Bank, Satya Narayan Prasad, lodged an FIR against Das and sought action against him. On Tuesday, Das was arrested and sent to judicial custody.
The station house officer (SHO) of Mansi police station, Deepak Kumar, said that Das was booked under section 406 (criminal breach of trust) of IPC. He was produced before a local court, which remanded him to judicial custody for 14 days.
The SHO said that the bank authority tried to persuade him to return the money wrongly credited to his account but he simply refused and said that he had spent the money. The bank had sent half a dozen notices to Das in the last one year.
The SHO, however, hastened to add that the lapses on the part of the bank would also be probed. Initial investigation revealed that Das withdrew the amount from his account in different installments for three months.
A bank officer, on the condition of anonymity, said that Das returned a part of the money under the pressure of the senior officials, but later refused to return the remaining Rs 1,60,970.
A practising lawyer of Patna high court, Rajiv Ranjan Pandey, said that if held guilty by the court, the accused may be liable for imprisonment for a term up to three years or fine or both.