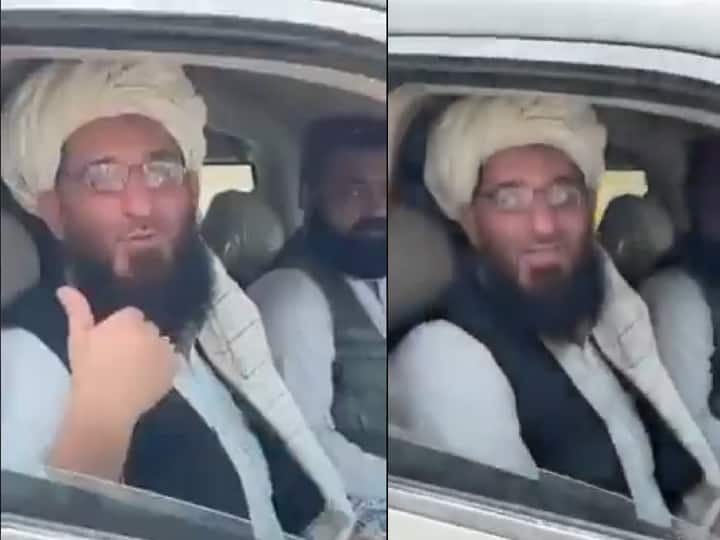 New Delhi: Dr. Amin al-Haq, the top commander in Al-Qaeda who was known to be Osama bin Laden's security-in-charge in Tora Bora, is said to have returned to Afghanistan after 40 years as Kabul fell to the Taliban two weeks ago.
Some videos emerged Tuesday purportedly showing that al-Haq has returned to his native Nangarhar province in Afghanistan. He was seen travelling through a checkpoint, accompanied by a large convoy of brand new SUVs with heavily armed Taliban fighters on board. The videos showed how a cheering crowd greeted al-Haq, shaking hands and taking selfies with him.
American news website FDD's Long War Journal reported how the video proved al Qaeda commanders now feel secure enough to appear publicly, with Afghanistan under Taliban control.
Al-Haq was the former head of Osama's Black Guard, which was responsible for Osama's protection, and was also referred to as the latter's bodyguard. 
Al Qaeda in Afghanistan has been supporting the Taliban's insurgency for the last 20 years. 
Who Is Amin Al-Haq?
A trained medical doctor, al-Haq was born in 1960 in Nangarhar, according to the official Interpol website. The 61-year-old's family name is said to be Saam Khan.
An LA Times report called him a "urologist" and a Pakistani national who is also known as Muhammad Amin. 
Al-Haq reportedly began his career as a member of the Hizb-i Islami Khalis (HIK), a faction of Hizb-i-Islami that was founded by Maulvi Mohammed Yunis Khalis. It was Khalis who was said to be instrumental in welcoming Osama to Afghanistan after Sudan ejected al Qaeda in 1996, according to the report in FDD's Long War Journal.
After the 9/11 attacks in 2001, the George Bush administration had frozen al-Haq's assets. He was one of the 39 designated individuals and organisations with suspected terror  links. Al-Haq also faced UN sanctions over financing, planning, facilitating, preparing or perpetrating of activities in support of Osama and al Qaeda, and for supplying, selling or transferring arms and other material to support terror activities. 
Al-Haq was reportedly detained in Pakistan's Lahore in 2008, during a special operation by Pakistan's intelligence and law enforcement agencies. After one Mohammed Rahim, who allegedly worked as Osama's driver in Afghanistan, he was the second top al Qaeda operative to be captured by Pakistan.
He was sent to a jail in Peshawar.
According to reports, a Pakistan court controversially released him in 2011, citing insufficient evidence. He was never seen in public after that, until the Nangarhar videos of him emerged Tuesday.
How Al-Haq Helped Osama Escape US-Led Operation Anaconda
Al-Haq is known to have helped Osama escape the US-led Operation Anaconda in March 2002, when the latter along with the senior al Qaeda leadership was holed up in the Tora Bora cave complex. The dreaded terror leader was moved out of Tora Bora, high up in the mountains of eastern Afghanistan, to Waziristan in Khyber Pakhtunkhwa province of Pakistan.
Operation Anaconda lasted from March 2-18, 2002.
In his memoir, 'In the Line of Fire', former Pakistan president General Pervez Musharraf had described al-Haq's role in helping Osama bin Laden escape, based on information from Khalid Sheikh Muhammad or KSM, the third-highest ranking member of al Qaeda KSM who died in 2018.
British newspaper The Telegraph had in a 2011 report said al-Haq fought Soviet forces during the 1980s in Afghanistan, and that he was part of the Afghan delegation that went to Sudan in 1996 to bring Osama to Afghanistan.