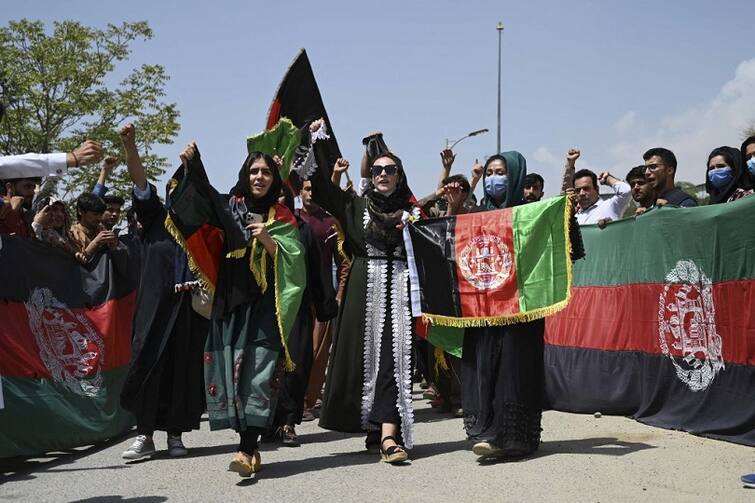 New Delhi: A day after reports came in that Taliban opened fire at protestors in Jalalabad leaving 3 dead, a similar incident is coming to light from Asadabad.
News agency Reuters report, many people were killed and several injured as the Taliban opened fire on the Afghanistan flag-waving crowd, who took to the streets on Thursday on the occasion of Independence Day.
Mohammed Salim, one of the witnesses, told Reuters that several people took to the streets but it was not clear if the casualties resulted from Taliban firing or from a stampede that it triggered.
"Several people were killed and injured in the stampede and firing by the Taliban," Reuters quoted Salim as saying.
Meanwhile, Al Jazeera claimed at least two people were killed and eight were injured after Taliban fighters fired on people waving the national flag at an Independence Day rally.
"Our flag, our identity," a crowd of men and some women waving black, red, and green national flags shouted ahead of the incident, as per Reuters report. Women walked with a flag wrapped around their shoulders, while some of those marching chanted "God is greatest".
Afghanistan celebrates its Independence Day on August 19 as it signed a treaty in 1919 with the Britishers to attain freedom.
Earlier today, the Taliban also celebrated Afghanistan's Independence Day. The group, who recently ascended to controlling the country, declared it had beaten "the arrogant of power of the world".
The Taliban, which took control of Kabul earlier on Sunday, has so far presented itself with a moderate face. The insurgent group had earlier said they want peace, will not take revenge against old enemies, and will respect the rights of women within the framework of Islamic law.