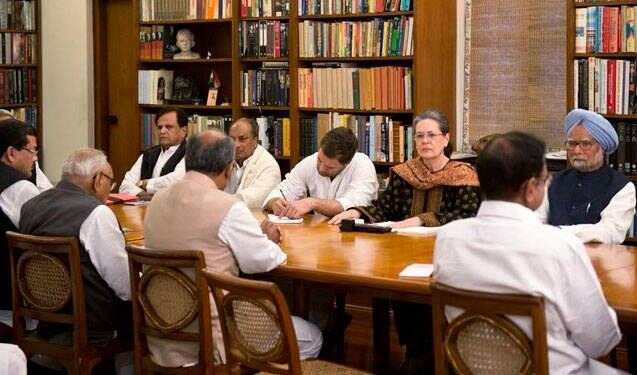 New Delhi: Congress Interim President Sonia Gandhi is going to chair a virtual meeting on August 20. Chief Ministers from opposition parties and Congress-ruled states have been invited to the meeting. According to news agency ANI, the meeting will be attended by West Bengal Chief Minister Mamata Banerjee, Shiv Sena chief and Maharashtra CM Uddhav Thackeray, Tamil Nadu CM and DMK chief MK Stalin as well as Jharkhand Mukti Morcha Executive Chairman Hemant Soren.
Shiv Sena leader Sanjay Raut told PTI that Thackeray will attend the meeting through video conferencing. The Congress is part of the ruling alliance with Shiv Sena and NCP in Maharashtra. Nationalist Congress Party (NCP) chief spokesperson Nawab Malik said he is aware of whether his party has been called to the meeting or not. If called, he is not even aware whether there will be any involvement from the party's side or not.
The meeting is being held at a time when Congress and other parties have been calling for Opposition solidarity to confront the BJP. The monsoon session ended two days before its schedule and Opposition parties constantly attacked the Narendra Modi government throughout the session.
During the entire session, MPs from dozens of political parties had regularly met Leader of Opposition in the Rajya Sabha Mallikarjun Kharge for discussing the joint strategy of Opposition parties on the day-long parliamentary proceedings.
Rahul Gandhi was also present in every meeting. Rahul had also invited around 100 MPs from different parties to a breakfast meeting during the Monsoon Session where leaders called for Opposition solidarity to distance the BJP.