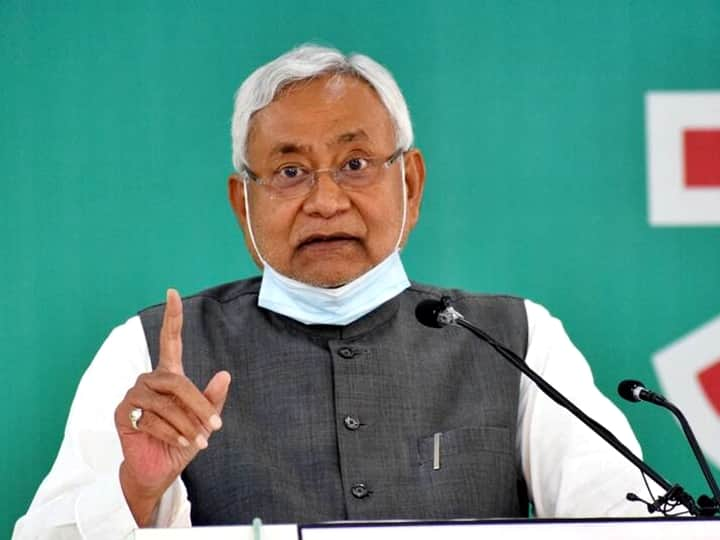 Patna: In perhaps a first from an ally of the Bharatiya Janata Party, Janata Dal (United) supremo and Bihar Chief Minister Nitish Kumar has called for a probe to be initiated in the Pegasus case.
"A probe should be done, indeed. We have been hearing about telephone tapping for so many days, the matter should be discussed (in Parliament). People (Opposition) have been reiterating (for talks) for so many days, it should be done," Bihar CM Nitish Kumar told media persons.
ALSO READ | 'Targeted, Transparent, Leak-Free Delivery': PM Modi Launches e-RUPI, Govt's 'Futuristic Reform' In Digital Payment
While interacting with the media on Monday, the Bihar Chief Minister was asked to share his opinion on the Pegasus row.
"Today we can't say how these things can be manipulated. Every aspect should be seen and an appropriate step needs to be taken – this is what I feel," Nitish Kumar said.
"However, what has happened and what has no happened – the issues are being raised in parliament and we see what is being covered regarding this in the newspapers. So the matter should be probed if anyone is snooping on phone calls or whatever else is going on. There definitely should be an investigation over this," he opined.
This is an important statement coming from an ally of the saffron party while the opposition continues to stage uproar amid parliament proceedings over the allegations and claims.
Opposition parties have been demanding a Supreme Court and/or Joint parliamentary committee (JPC) probe to be launched in the 'Pegasus Project' reports which had alleged that over 40 journalists, 3 prominent opposition leaders, 1 constitutional authority, 2 serving ministers in the Narendra Modi government, current and former heads and officials of security organizations, and a large number of businessmen were part of the list of potential or past victims of the Pegasus project.
The Guardian and The Washington Post claimed that many governments of the world including the Indian government, are spying on eminent personalities through a special software named Pegasus which is sold by the Israeli surveillance company NSO to the governments of various countries.
These personalities are reported to include human rights activists, journalists, and reputed lawyers. While the Opposition parties target the Union government over the claims, the latter has vehemently denied these allegations.
Meanwhile, the Supreme Court will hear a series of petitions seeking a probe into the Pegasus row on August 5 including the one filed by senior journalists N Ram and Sashi Kumar.
A two-member bench, headed by Chief Justice NV Ramana, will hear the petitions. Justice Surya Kant is the second judge on the Bench.