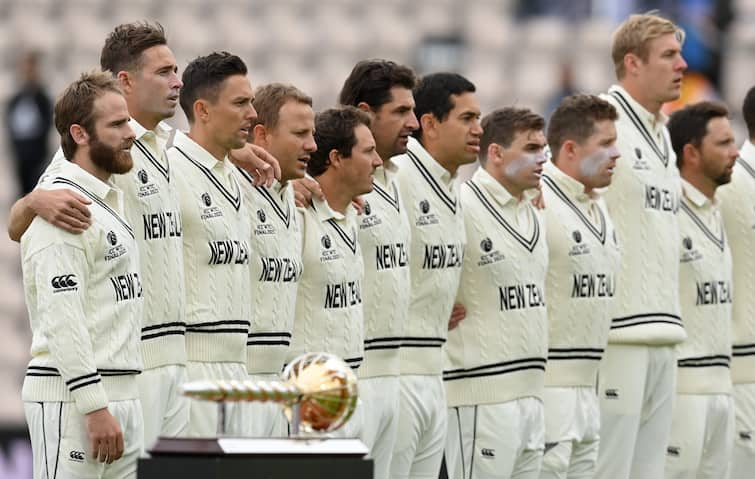 Southampton: After 144 years of International Test cricket – which started with the Ashes in 1877 – the world finally has a World Test Champion. It's New Zealand who has been crowned as the first-ever World Test Champions of Test match cricket. India fails to stop the dominant New Zealand side as two stalwarts of New Zealand cricket – Ross Taylor and Kane Williamson – steered their side home. 
A World Test Championship Final (WTC Final) that saw two full days of the match get wasted, was not expected to produce a result even till the first session on Day 6 of the match. But cricket is a funny old game and the tide turned once again in favour of New Zealand. The NZ quicks picked up 8 wickets on the day and bundled India out way below 200. 
New Zealand needed 139 runs to win and the batsmen did it easily on the first-ever reserve day. Williamson with a brilliant 52.
New Zealand won the match and become the first-ever World Test Champions. 
Click Here For the Full Scorecard
It has been a splendid performance by New Zealand. Disappointment for Virat Kohli and the team, surely, but it was a spirited performance by the Indian team. India's way to the WTC Final was glorious, which included the special series win down under for India. 
For New Zealand, it is finally their moment to lift an international Trophy. After losses in the 2015 and 2019 cricket final, New Zealand can finally cherish their special moment. 
Kane Williamson also completed his half-century to steer New Zealand home.