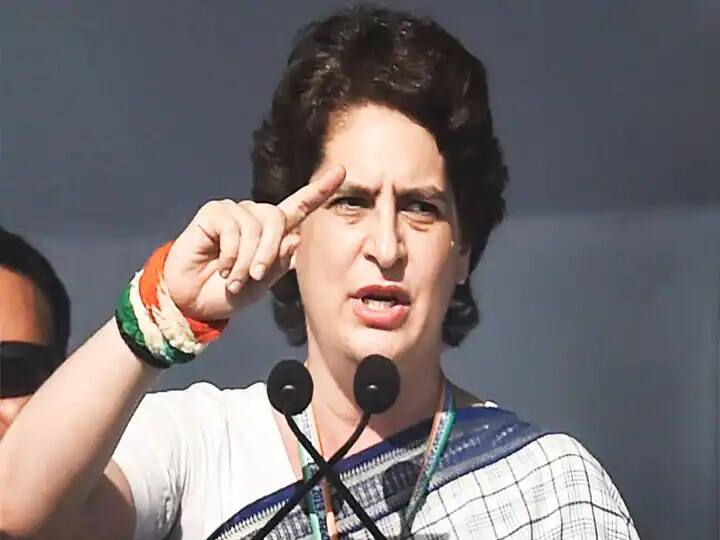 Lucknow: Congress leader Priyanka Gandhi Vadra on Tuesday wrote a letter to Uttar Pradesh Chief Minister Yogi Adityanath demanding a CBI probe into the mysterious death of journalist associated with ABP News, who had recently reported on the liquor mafia.
In a letter to CM Yogi Adityanath, the Congress general secretary also demanded action against the "nexus of liquor mafia and administration" which she said had taken root across the state.
ALSO READ | ABP Journalist Dies In Mysterious Condition Days After Highlighting Liquor Mafia In UP
"I request you to get a CBI inquiry done in this matter. Action should be taken against the nexus of liquor mafia and administration which has taken roots across the state," Priyanka Gandhi said, as reported by news agency PTI. 
"There have been reports of deaths due to spurious liquor from many places in Uttar Pradesh. From Aligarh to Pratapgarh, scores have died due to its consumption," the Congress leader added. 
Further in her letter to the CM, Priyanka alleged that the rule of law in the state has lost its supremacy. She citied similar incidents from the past where journalists were attacked in many places, including Ballia and Unnao. Priyanka urged the Chief Minister take positive steps towards providing justice to the journalist's family. 
Pratapgarh Sulabh Srivastava, a correspondent of ABP Ganga was found dead in mysterious circumstances in Katra. Sulabh suffered serious head injuries after his bike met with an accident in the Katra area. It is being said that the road was slippery due to rain and his motorcycle slipped and overturned cause him fatal head injuries.
ALSO READ | West Bengal CM Mamata Banerjee Raises Question On Death Of ABP Journalist In UP, Calls It 'Murder'
It is to be noted that two days before his death,  Sulabh had written a letter to ADG saying his life is in danger as he has exposed the liquor mafia in Uttar Pradesh. he had even demanded protection from the UP police saying that he felt his and his family's life is in danger after he exposed the liquor mafia. 
As Sulabh's letter to the ADG raises suspicions over his death, ABP News demands UP police to investigate the case considering the murder angle as well.