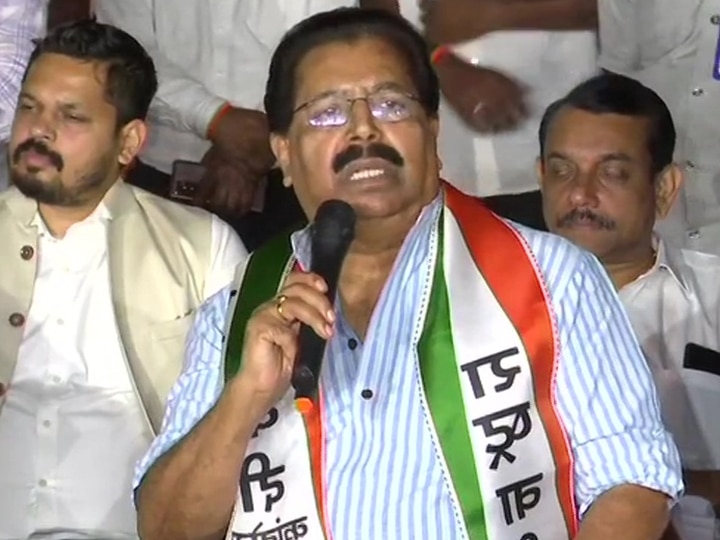 New Delhi: Senior Congress leader P.C. Chacko, who quit the grand old party earlier this month ahead of the Kerala Assembly elections, on Tuesday has joined the Nationalist Congress Party (NCP).
Speaking to the media, Chacko said that "Today, the need is the unity of the opposition. A united opposition should emerge as an alternative to the BJP. I don't see that initiative in the party which I was a member of earlier".
NCP Chief Sharad Pawar informed that Kerala Chief Minister Pinarayi Vijayan called to tell him that the Left is happy with PC Chacko joining the NCP.
"I am formally joining the NCP today. NCP is part of the Left Democratic Front in Kerala. Once again, I am back in the LDF as a part of NCP," PC Chacko had told the media earlier.
The move assumes significance as the NCP is a member of the ruling Left Democratic Front (LDF) alliance in Kerala.
This came as Chacko, who quit the Congress on March 10 over alleged undemocratic ways in the candidates' selection for the assembly elections in his home state Kerala while citing factionalism within the party, was expected to meet NCP chief Sharad Pawar today.
READ: Swapan Dasgupta Resigns As Rajya Sabha MP Amid Row Over His Name As BJP Candidate In Bengal Polls
The former Congress veteran, who headed the Joint Parliamentary Committee (JPC) on 2G spectrum scam during the tenure of Congress-led United Progressive Alliance (UPA) regime, earlier too extended his full support to the LDF in Kerala.
"I am meeting Sharad Pawar. Whatever crisis the party is facing, it needs to be discussed. I am also meeting Sitaram Yechury and Ghulam Nabi Azad to discuss the future course of action. I need to extend my support to the LDF," he said.
Polling for the 140-member Kerala Assembly will be held in a single phase on April 6 while the results will be declared on May 2.
READ: Shiv Sena Wants Belgaum To Be Declared As UT, Says, 'Marathi People Under Threat'
Kerala currently has a Left coalition government led by Chief Minister Pinarayi Vijayan.
The LDF emerged victorious in the 2016 assembly elections winning 91 seats while the United Democratic Front (UDF) managed to win just 47 seats.