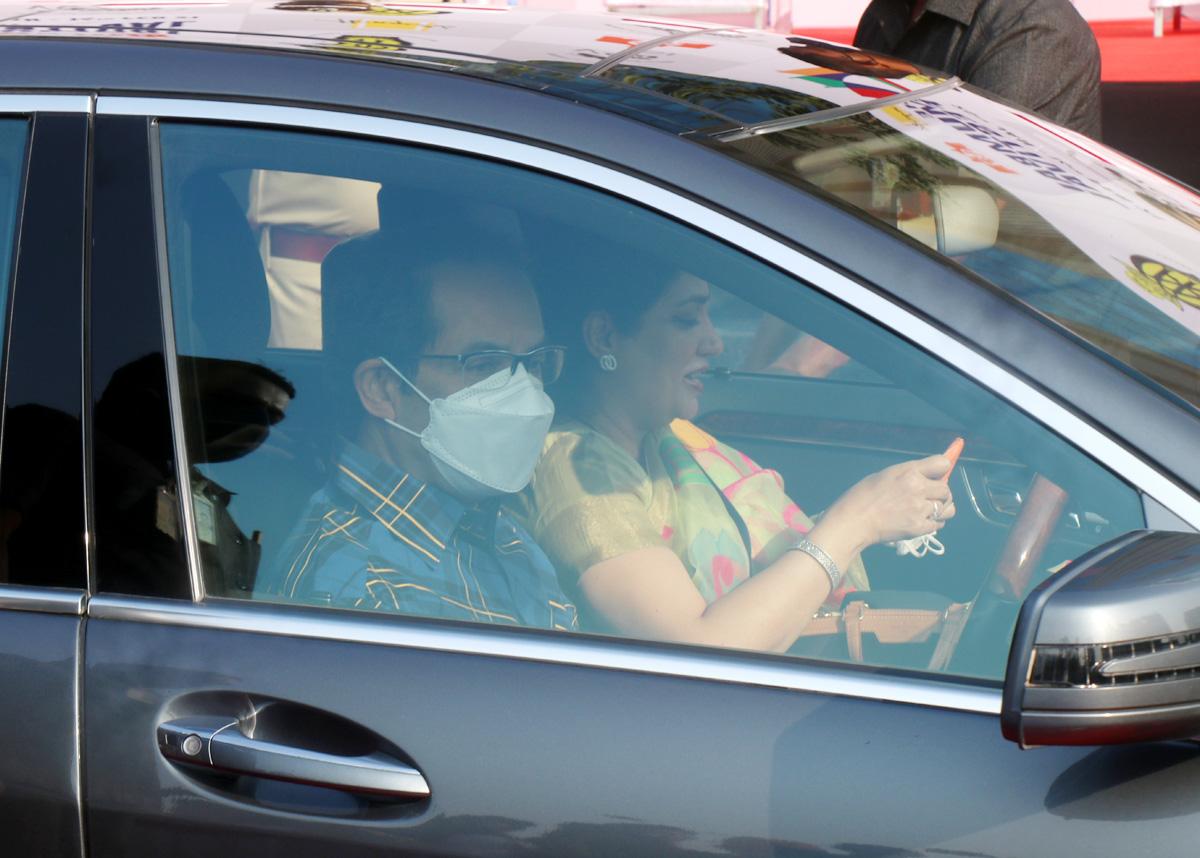 Vintage car lovers were in for a treat on Sunday as four-wheelers from the past rolled down the streets of Mumbai's Bandra-Kurla complex.
The event is one of the installments of the Mumbai Festival held by Things2do & Maharashtra tourism department, which is organising various events to boost the city's tourism and provide the best experiences to the Mumbaikars.
This Vintage Drive in partnership with Vintage and Classic Car Club of India and Western India Automobile Association saw over 200 vintage cars and bikes participating in the event — a 20-kilometre long stretch from BKC to Ballard Pier in south Mumbai.
To kick off this event, Maharashtra Chief Minister Uddhav Thackeray rolled in with style, who drove himself to the venue.
And from what we could see, the CM is an auto-enthusiast himself, taking in the sights.
Photographs and Text by Hitesh Harisinghani
Uddhav Thackeray, chief minister of Maharashtra entered the venue along with his wife Rashmi Thackeray and son Aaditya Thackeray, minister of state tourism and environment, Maharashtra.
Namaste from the CM; the new way to greet everybody these days 🙂
Industrialist Gautam Singhania took the family around the venue, which was showcasing the cars before the rally was flagged off.
The CM went around and met each and every participant at the vintage car rally. Here he waves out to a young boy sitting in his father's 1932 sports car — a two-seater FIAT.
The CM showed keen interest in the cars while taking the tour admist a sea of onlookers.
Uddhav Thackeray didn't give any speech but instead, his gestures of humility towards all were enough at this venue where along with the participants he also went out of his way to thank the Nashik dhol dancing troupe who were performing at the event. Along with wife Rashmi and son Aaditya, he flagged off the vintage rally for all of Mumbai to see on its streets.