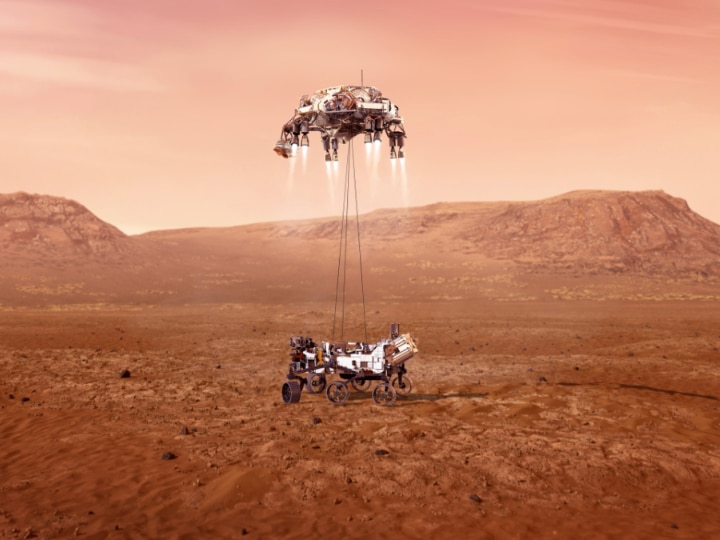 New Delhi: Just hours away from when National Aeronautics and Space Administration, NASA's Mars rover Perseverance lands on the planet. It is the latest mission by the space agency to assess how habitable the planet is, it was launched in July 2020. According to the website, 'Mars 2020 Perseverance rover could take across Jezero Crater as it investigates several ancient environments that may have once been habitable'. The space agency says that spacecraft is healthy and on target to touch down in Jezero Crater on February 18 at around 3:55 PM EST (February 19 at 2:25 AM IST). 
On Feb. 18, the @NASAPersevere rover lands on Mars to search for signs of ancient life and to test technologies that will prepare the way for future human exploration of the Red Planet. Here's how to ride along: https://t.co/my2sbHYtRh #CountdownToMars pic.twitter.com/GuIyyb6Sb1

— NASA Mars (@NASAMars) February 10, 2021
ALSO READ: Dubai Ruler's Daughter Sheikha Latifa Says She Fears For Life As Held Hostage
NASA scientist believe that Jezero Crater, the landing site for Perseverance, could be home to such evidence. Scientists know that 3.5 billion years ago, Jezero was the site of a large lake, complete with its own river delta. They believe that while the water may be long gone, somewhere within the 28-mile-wide (45-kilometer-wide) crater, or perhaps along its 2,000-foot-tall (610-meter-tall) rim, evidence that life once existed there could be waiting.
Marking the occasion, many cities put up red lights symbolizing the Red planet, Mars.
Painting the town red. This week, cities around the world have lit up landmarks to celebrate @NASAPersevere's Mars landing on Feb. 18.

Coverage begins at 11:15 a.m. PT / 2:15 p.m. ET / 19:15 UTC https://t.co/my2sbHYtRh#CountdownToMars

📸 NASA/McDonnell Planetarium/LAX Airport pic.twitter.com/LVlAqXMzKN

— NASA Mars (@NASAMars) February 18, 2021
"Perseverance is NASA's most ambitious Mars rover mission yet, focused scientifically on finding out whether there was ever any life on Mars in the past," said Thomas Zurbuchen, associate administrator for the Science Mission Directorate at NASA Headquarters in Washington in a blog post. Ken Williford, deputy project scientist for the Mars 2020 Perseverance rover mission at JPL was quoted in the blog as saying "We expect the best places to look for biosignatures would be in Jezero's lakebed or in shoreline sediments that could be encrusted with carbonate minerals, which are especially good at preserving certain kinds of fossilized life on Earth."