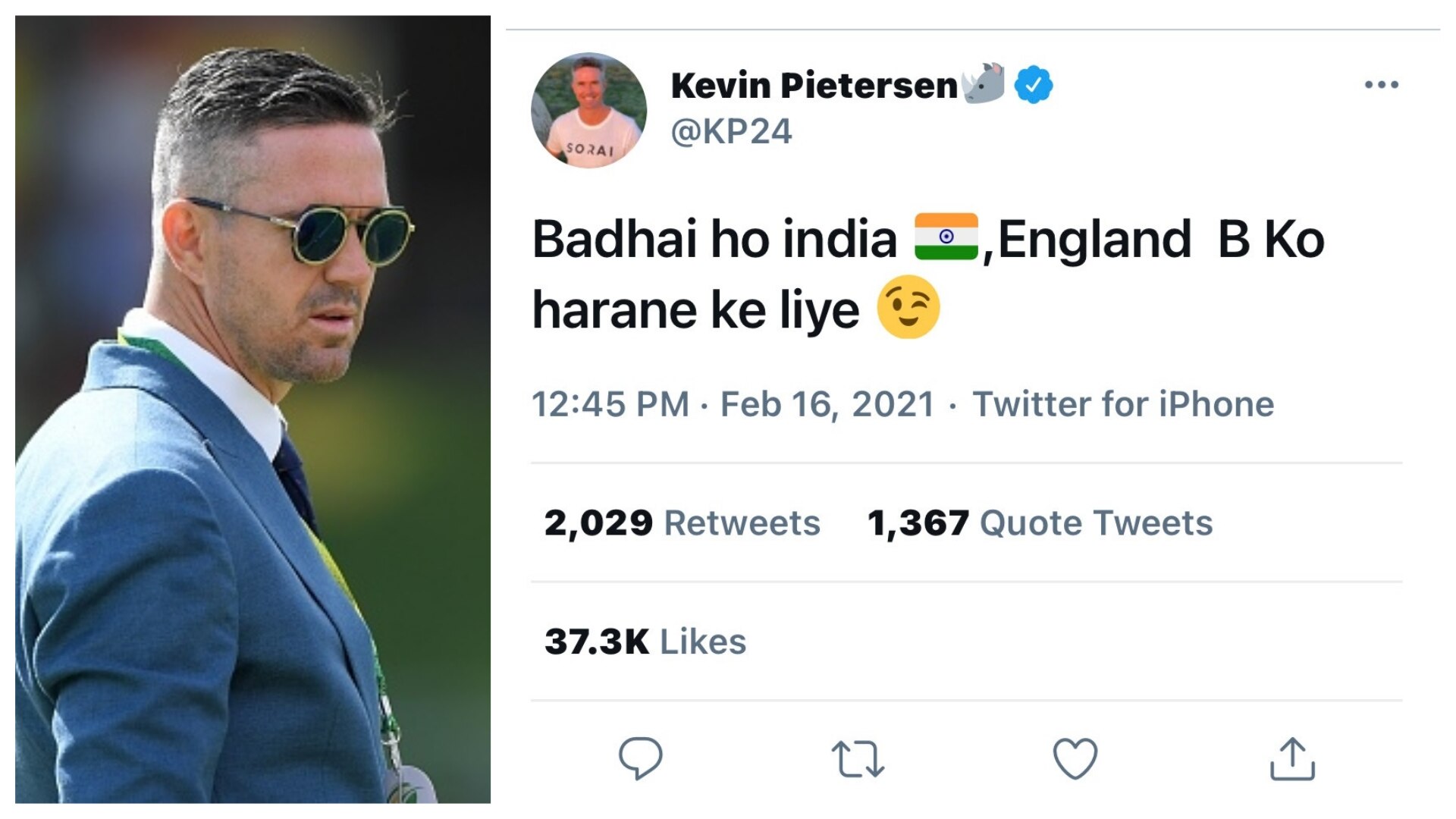 India defeated England by 317 runs in the second Test match of the four match series. India wrapped up the match on Day 4 and dominated the hosts in every department of the game. It was almost clear half-way through Day 3 that India would win the Test match. Many cricketers wished the Indian team on Twitter. England's ex-batsman who was a hard-hitting player also came out on Twitter to wish the Indian team.
Kevin Pietersen's way of wishing the team was very unique. He wished the Indian team in Hindi. He wrote: "Badhai ho india ,England  B Ko harane ke liye" which translates as 'Congratulations India on defeating the England B team'
He also took a dig at the performance of the English team by calling them the 'B Team'. This was widely shared and reshared on Twitter.
Surprisingly, the 'Hindi translate' on the Twitter did not work in this case which left a lot of non-Indians confused who do not understand Hindi.
Meanwhile, India would be celebrating their victory and would be getting ready for the first every Day and Night Test match in India which will be played on 24 February.